Congratulations! You're in.
We'll be sending you an email in about 5 minutes to officially confirm your membership…
BUT FIRST…
… we wanted to share something awesome with you so definitely keep reading. :)
We're working very hard on the membership site and it will be ready soon but in the meantime we wanted to make sure you still had access to an easy to learn and very effective online training resource for you and your Rottweiler.
We're so happy to have FINALLY found a passionate and highly effective dog expert that we really LOVE.
AND THE GREAT NEWS FOR YOU…
…he's put together a FREE dog training video series that's available right now.
Introducing Doggy Dan, a leading dog trainer, behaviorist and author, who has helped thousands of dogs and their owners just like you.
His FREE 4-part video training series called The Easy Way To An Obedient Dog is now available.
In this video series, Doggy Dan discusses his proven methods that he has developed over his many, many years of working with dogs of all ages, breeds, sizes and personalities. His kind and gentle techniques have become invaluable to the thousands of people using them AND it's the only dog training resource both used and endorsed by the SPCA.
We are confident that Doggy Dan will give you the essential advice you need to create a successful, balanced and fun training experience for your Rottweiler.
In the video series you will discover & learn:
the 5 Golden Rules to Becoming the Pack Leader
the 3 most useful training tools that will give you back control in ANY situation
why most dog or puppy training fails
why old school aggressive methods don't work
the BIG problem with treat training
why no amount of treats or force will get your dog to change and what will actually make the difference
and much more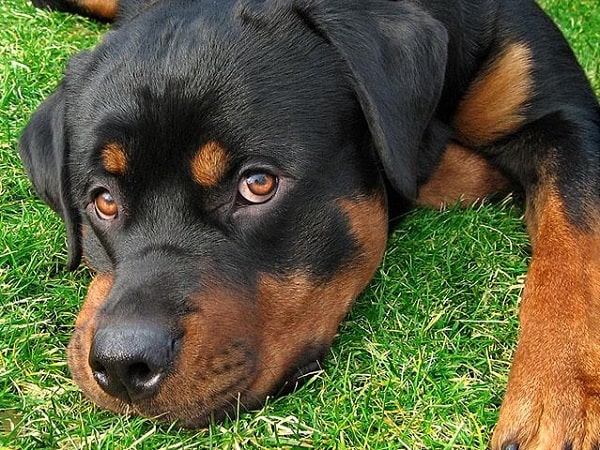 Some of our favorite footage (which you'll see later in the video series) is when Doggy Dan shows you real life examples of his methods put into action.
We can't wait for you and your Rottweiler to start experiencing amazing results from all the information and videos that Doggy Dan has to offer.
We look forward to hearing your success stories!
Disclosure of Material Connection: Some of the links in the post above may be "affiliate links." This means if you click on a link and purchase an item, we may receive an affiliate commission. We take pride in providing you with high quality and valuable recommendations that we believe will make a positive difference to the quality of both you and your Rottweiler's life. We are disclosing this in accordance with the Federal Trade Commission's 16 CFR, Part 255: "Guides Concerning the Use of Endorsements and Testimonials in Advertising."